by Tom McCullough
[email protected]
The designation of a 260-acre site bordering the University of Limerick campus as a strategic development area would pave the way for a project worth more than € 1.5 billion per year for the local economy .
This is according to the founding president of the university, Dr Ed Walsh, who gave new life to the proposals for the development of a new university town on the Clare side of the UL campus in Plassey, which is divided by the Shannon River.
He described the plan as a European-wide undertaking that will provide the kind of academic partnerships that global companies are looking for.
Sign up for the weekly Limerick Post newsletter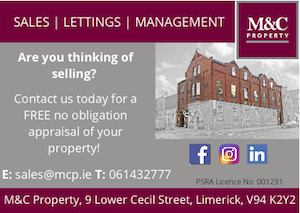 Dr Walsh, vice chairman of the planning board for the University Town project, said the plan calls for the new town to be designated as a Strategic Development Zone (SDZ) in order to accelerate development and give greater certainty to people. companies.
Major employers in the aviation and life sciences sectors have already expressed interest in the project.
"The concept is seen as both innovative and attractive. Five companies are already under discussion and the launch of the first phase is well advanced, "he revealed.
The plan will involve sweeping changes to the university, which will become Ireland's leading corporate university and boost partnerships with like-minded universities around the world.
"It will act as a catalyst for multinationals to see the Limerick-Shannon metropolitan area as the prime location to develop a variety of educational programs, deliver them within their own framework, and host their research in the same educational space.
"Projected output and employment data suggests that the gross value added contribution of this project to Irish GDP will exceed € 1.5 billion per year by 2030," predicted Dr Walsh.
However, the proposal was greeted with some concern by the Limerick branch of the Labor Party, which questioned whether this would derail the university's plans to develop a downtown campus on the former site of the stores. Dunnes on Sarsfield Street.
In a statement to the Limerick Post, branch president Anne Cronin said the plan contravened regional and local development plans as well as national planning guidelines and the Ireland 2040 project.
"Now is the time for UL to take the lead in restoring civic life to our city and county, not to walk away from it altogether. Therefore, the Labor Party urges the governing body to issue a statement regarding this new proposal, "added Ms Cronin.